All Compact Discs are $15.00 each plus $3.00 per disc
for shipping with the EXCEPTION of the "LIVE AT MAIN STREET CAFE" title which is $25.00 plus $4.00 shipping. This is a 2-CD / Double Disc Set. For large orders please contact us for a shipping price quote.
If you are placing a large order (ordering 5 or more dics/titles at one time) feel free to contact us at colindussault@gmail.com to inquire about a volume discount.

Mail a check or money order made payable to
Colin Dussault to:
Colin Dussault c/o Dussault Moving & Storage Inc.
13000 Athens Ave. Lakewood, Ohio 44107
(216) 221-5288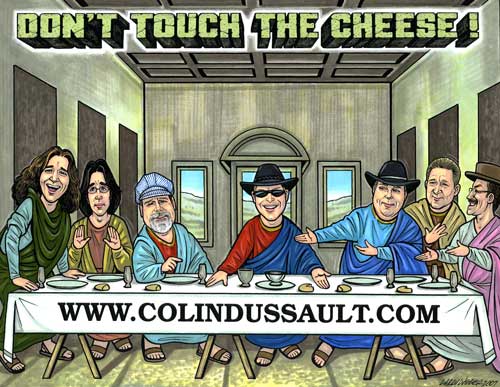 ::: Click on the Album Cover to listen to MP3 samples :::


"Left Center Field"
We are accepting pre-orders and discs should be
available before Opening Day on April 15, 2023.
Pre-Orders are being accepted now in advance of this
LIMITED EDITION release.
Proceeds from the sale of the CD
will be donated to: johnjadamsscholarship.org a 501(c)3 charity
set up by John Adams to support dance, music, visual
and industrial arts in Northeast Ohio.


Limited Edition 20th Anniversary
2 disc DVD & Remastered CD collection.
ONLY 250 available!


A SONG FOR OUR CHILDREN (Safe In These Arms)

All Proceeds to Benefit "MARCH FOR OUR LIVES"


Not For Sale - Sample Tracks Only - Click on Album to Hear.
Swingo's Documentary Film To Be Released Soon (Facebook Page for film)

For Promotional Use Only - Pal 'O Mine Records Inc.




Released Feb 2014



Released Nov 2012


Released Dec 2009
::: SOLD OUT :::
Colin's father played bass in several top Cleveland area bands back in the 1960's. Here are 4 vintage tracks from that time.
(From the collection of Colin Dussault).